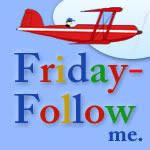 So hello everyone!!! It is that wonderful day of the week... FRIDAY!!!
This is my blog.. where I blog about everything from my kids... to my X... my hubby... work... etc.. and sometimes I just RANT away. But anyways I hope youll stick around! I enjoy reading all my fav blogs and making new blog friends.
So talk to ya soon!!