IT'S WEDNESDAY AGAIN!!! one of my favorite days of the week in blog world... I love the meme over at Shells.....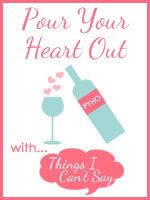 So lets get to pouring... So i want to pour it out bout my son! Tomorrow my baby boy, ETHAN, turns 6.. yes 6 and I can't believe it. Six years ago he was the best mothers day present ever for me :) Being pregnant with him was worse than being preggo with my twins, but I'd do it all again. He is the sweetest little boy I know.. and I can't believe how much he has grown. I call him my lil superson, or sometimes we call hm Evu.. or here lately I call him booboo (which when asked if he wanted me to call him EJ cuz there are four ethan's in his class and three on his baseball team, he said no i still like booboo mommy! :) Yesterday my mom and I took him to get his first pair of real cowboy boots and a cowboy hat...
He is my baby and he knows I will cry tomorrow lol... He is so funny and though he looks like his daddy and loves being at his dads he is still such a momma's boy.. and I know he will grow out of that soon. But still makes me feel so good when he wants to curl up in my lap or get in my bed to go to sleep! He makes me laugh everyday and I dont think Ive seen him ever so excited about a birthday as this year. I cant wait for to see him all dressed up tom in his cowboy attire (pics will come). Sometimes I think his older (twin sisters) get to do so much more than him, but now that he is getting older his time is coming and I am so excited to see what he is going to excel at.. he loves baseball.... his loves his sisters and his mommy! I am so proud to be his mommy! I love him so very much... sometimes I still can't beleive how much we are able to love our children.
Here are a few pics of my boy! and tomorrow I will post him in his cowboy attire for his birthday!
Thanks for reading bout my baby!