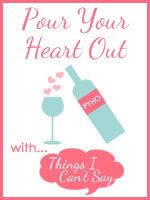 It's that time again... the wednesday meme over at
Shells
which I just LOVE... and because we can talk about ANYTHING its why I love it!
Lets talk about my summer vacation...
Oh or wait the lack of one for the first time in FIVE years.
I have been a teacher for five years (including this one), but this year I have just been a sub. I quit the permanent job I had for the last three. (another story in itself). So for the first time in
Five years I have to actually find a job and work for the summer, while still praying I find a permanent teaching job for next school year.
Can we say DEPRESSSED about it.. YES! I have so LOVED getting to be with my Kids and do things with them. and now they will be at day care all day long (yes getting to do lots of fun things and go places), but still.
Guess I will try to fill the few weekends of the summer up with things we can do, On the weekends I actually have them :(
Sad Sad Sad... :(
But on a happier note.. we only have like 11 days of school left! :)